Get up to $64 off your first trip when you join me on Airbnb.
If you're new to Airbnb, you can sign up in the next 30 days to claim your offer.
Up to $52 off a place to stay The more you spend, the more you'll save $12 off an experience Experience booking of $50 or more
Check out your offer details or read the terms.
Canva Print Coupon
Create a powerful first impression and start the right conversations with
professionally printed custom business cards.
Get 15% off, plus free shipping on business cards using Canva Print. Enjoy 15% off on Canva Business cards when you apply the coupon "B2BIZ15" upon checkout*
Order here
.
FREE ETSY LISTING
If you want to start an Etsy shop, I have a referral link so you can get FREE 40 listings and in
return, I will also get 40 FREE listings. One listing costs $0.20 and will last for four months or until the item is sold.
Are you into design, DIY, and craft? Then sign up for an account in
Creative Fabrica
. They give weekly freebies that you can enjoy with personal and commercial licenses.
Join here
.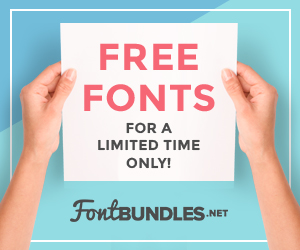 The Creative's Ultimate Photography Collection Just $29
A bundle suited for all of your photographic needs. Whether you're a design entrepreneur, photographer, or social media user, these resources will help you channel decades of photographic innovation in just a few clicks. With light leaks, presets, gradients, overlays, actions, and more, you'll quickly and efficiently be able to produce photographic works of art. This collection is available for $29 (98% off the original price) for a limited time only, so make sure to give it a browse!
This post contains some affiliate link/s. If you decide to make a purchase, I will earn a small commission at no additional cost to you. Thank you for your support.