If you want to start an Etsy shop, I have a referral link so you can get FREE 40 listings and in
return, I will also get 40 FREE listings. One listing costs $0.20 and will last for four months or until the item is sold.
Are you into design, DIY and craft? Then sign up for an account in
Creative Fabrica
. They give weekly freebies that you can enjoy with personal and commercial licenses.
Join here
. This is a referral link so you will receive a free bundle and in return, I will also receive a freebie if you sign-up using my link.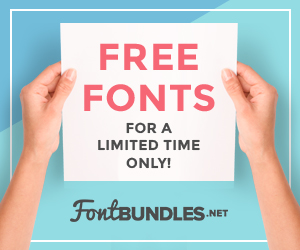 The Ultimate Versatile Mockups Library Just $29
REG PRICE: $2561 DEAL PRICE: $29 SAVE: 99%
Introducing The Ultimate Versatile Mockups Library, the next best marketing tool for all of your showcasing needs. You won't want to part with this indispensable collection of mockups, each of which has been carefully crafted to be as photorealistic and versatile as possible. Test it out with your moodboards, clothing, packaging, logo presentations, business cards, and more, to get a taste of what this library can do for your brand!
Within minutes you could be transforming your work, so don't miss out on this bundle, available at just $29 – a massive 99% off the regular price – for a limited time only!